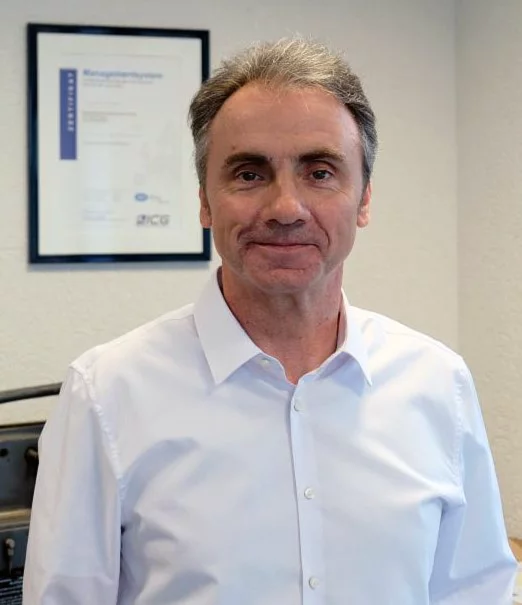 Through effective CAM programming, we achieve maximum operator-free machine runtimes. By means of workpiece-related infeed and feed analyses, we create heat dissipation into the chip and thus reduced tool wear. Benefit from our know-how and secure your competitive advantage" Jens Breuckmann, Managing Director
Breuckmann Frästechnik GmbH is a subsidiary of Breuckmann GmbH & Co. KG, whose core business is die casting with copper-based materials. Due to the high thermal loads (>1000°C) in this process, the steel casting molds wear out very quickly. Efficient milling/repair of the molds is therefore indispensable. Already since 1980 and therefore as one of the first in Germany we are intensively engaged in computer aided milling.
Through Breuckmann Frästechnik GmbH, we also make our technology in milling, which we have refined over decades, available to external mold making companies. Individual milling work according to customer data sets with batch size 1 or also the production of smaller series is part of our everyday work.
Our team spirit promotes efficiency and quality – for the benefit of our customers.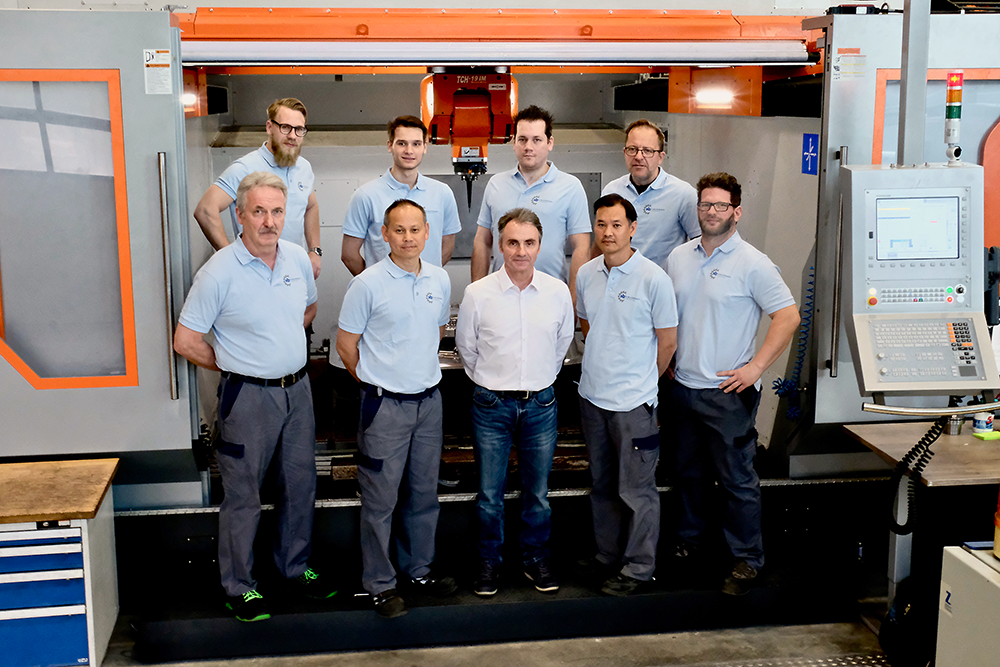 Approximately 4 million people live and work within a 25 km radius of Heiligenhaus.
Situated in the city triangle of Düsseldorf, Essen, Wuppertal, there is an ideal opportunity to attract skilled workers. Our employees come equally from the Ruhr area, the Rhineland and the Bergisches Land. The perfect location in Germany.
Breuckmann Frästechnik GmbH is characterized by a high willingness to invest. Our modern machinery meets very high demands. By using the latest tooling and manufacturing technologies, we achieve the highest quality requirements with economically attractive conditions.
The applied technology is a decisive criterion for the competitiveness of a company. Therefore, an important part of our company policy is to always use the most modern machines and equipment. As early as 1990, we introduced high-speed milling technology for our own mold making. In the meantime, we have become one of the most innovative companies on the market in the field of high-speed milling and also offer our experience in HSC milling of permanent molds, die casting molds, injection molds, and forging dies in contract manufacturing.
The molds are both rough machined and finish machined in the hardened state up to hardnesses of 60 HRC in one clamping. Intelligent HSC milling replaces a high percentage of die-sinking EDM tasks. Whether you need a single part or a complete tool, we can manufacture it for you. We offer you a unique machine park for contract machining of very large mold contours with dimensions of up to 2500 mm and 16 t.
To demonstrably meet the quality requirement, the company Breuckmann Frästechnik GmbH is certified according to:
Quality management according to DIN EN ISO 9001 : 2015
Environmental management according to DIN EN ISO 14001 : 2009
Energy management according to DIN EN ISO 50001 : 2011
We focus on the requirements and expectations of our customers and aim to meet them promptly. The basis of our business relationships is our customers' trust in our high quality standards. To achieve our environmental goals, we regularly identify and evaluate the environmental impact and performance of our products and production processes. We promote ecological awareness among our employees and use state-of-the-art technologies to sustainably protect the environment. Improving energy-related performance systematically and over the longer term is one of our environmentally responsible goals.
Research, development and innovation
There is intensive cooperation with numerous regional, national and international research institutes. In addition, Breuckmann Frästechnik GmbH is a member of industry associations.
Our goal is to increase the tool life of our milling tools and to exploit the maximum possible manufacturing accuracy of our machine tools. In addition, we are working intensively on minimizing our set-up costs and developing standards in programming. A new field of research is energy-efficient milling, where the programming is not only done with regard to production time, but also with regard to the energy to be used (electrical for the drive power of the machine tool as well as thermal for lifetime considerations of the milling cutter and the tool holders).