High Feedrate Cutting (HFC)
Our core competence is CAD/CAM programming and CNC milling. Through High Feedrate Cutting (HFC) for pre-finish and High Speed Cutting (HSC) for finish machining, we succeed in producing outstanding quality. Based on the individual requirements of the workpiece, the best possible combination of HFC and HSC machining is designed. The result: shortened production times, higher quality, optimized economic efficiency.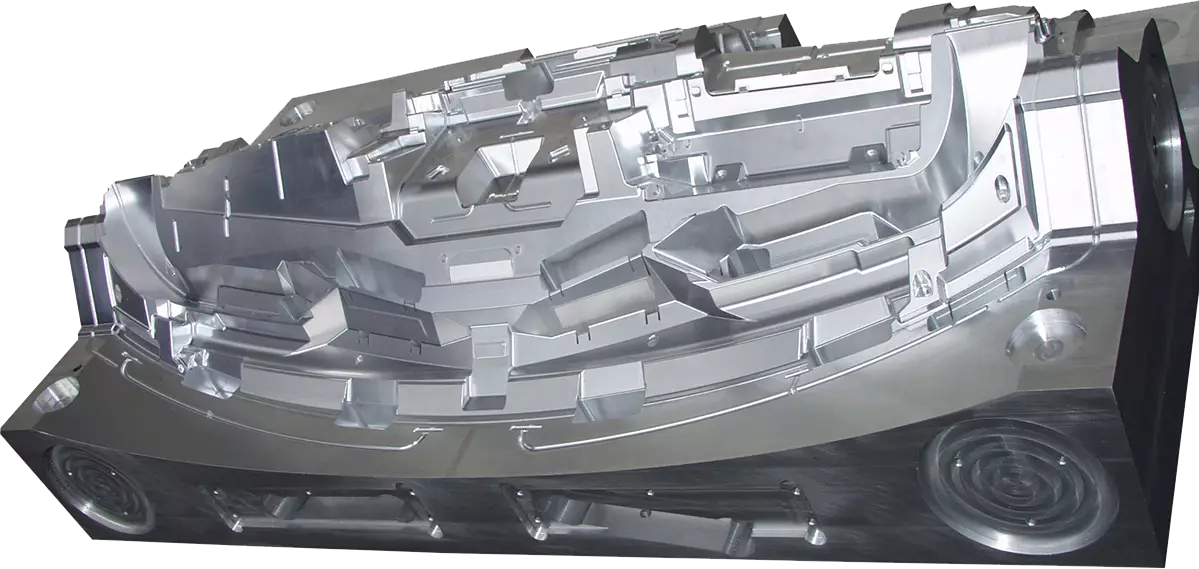 High Feedrate Cutting (HFC)
high metal removal rate
controlled tool wear
short machining time with defined residual material for subsequent finish machining
reduced energy consumption of the machine tool
reduced programming effort
Low cutting forces lead to precise milling cutter running
Heat dissipation via the chip and thus distortion-free machining
High surface quality reduces time-consuming and costly reworking to a minimum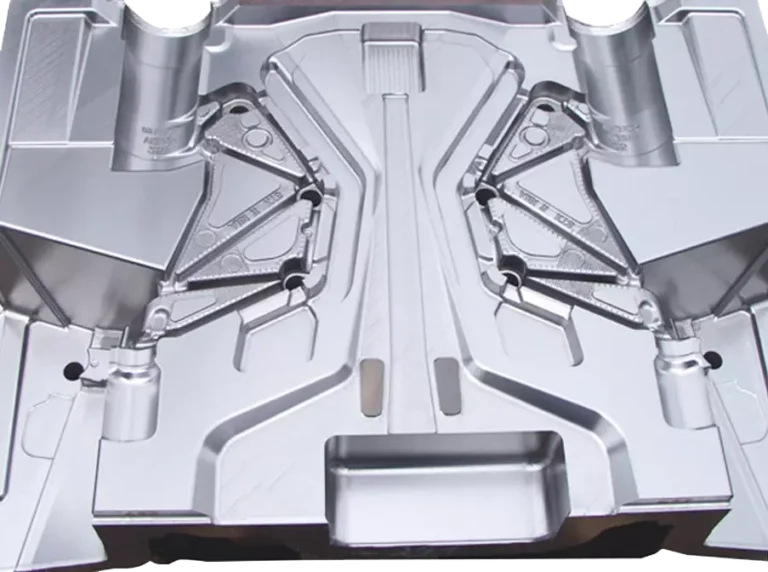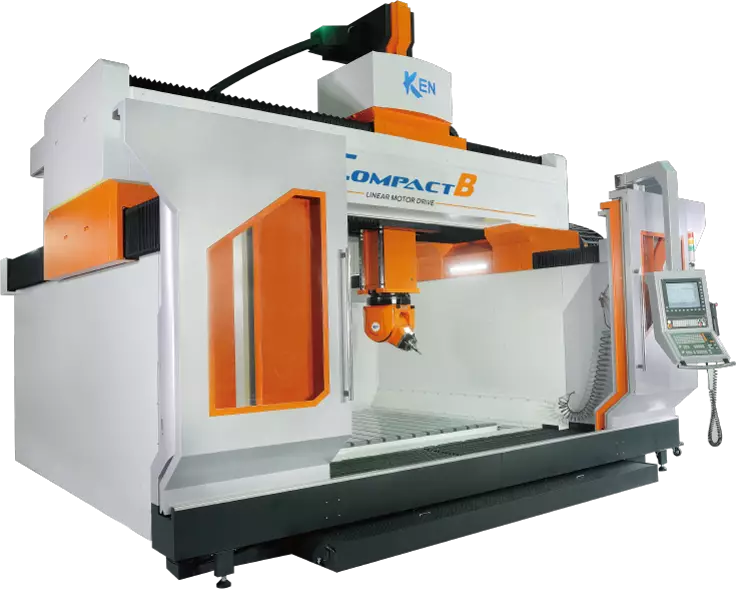 Highest accuracy and surface quality for 5-axis milling of large workpieces due to the use of linear motor technology
max. workpiece dimensions: 2200 mm x 2600 mm x 1250mm
max. workpiece weight: for 5-axis finishing: 16 t
max. speed: 16.000 rpm.
max. acceleration: 6m/s²
max. feed rate for finish milling: 20 m/min
Technical data of our machines
We manufacture with the latest CAD/CAM software on HSC machining centers with the following technical data:
KEN Compact B
Speed range: 1 – 15,000 rpm
travels (X / Y /Z): 2.500 x 2.200 x 1.250 mm
Remarks:
Linear motor technology
workpiece weight: max. 16.000 kg,
simultaneous controlled 4th + 5th axis
clamping area 2.500x 2.500 mm, IKZ 65 bar
---
Hermle C50
speed range: 1 – 12.000 rpm
travels (X / Y /Z): 1.000 x 1.100 x 750 mm
Remarks:
workpiece weight: max. 2.500 kg,
simultaneous 4th + 5th axis,
chipping surface: Ø 1.150 mm
---
Hermle C40
speed range: 1 – 18.000 rpm
traverse paths (X / Y /Z): 850 x 700 x 500 mm
Remarks:
workpiece weight: max. 1.400 kg,
simultaneous 4th + 5th axis,
rotary table Ø 800 mm
---
DepoSpeed
speed range: 1 – 14.000 rpm
travels (X / Y /Z): 1.000 x 1.100 x 700 mm
Remarks:
Workpiece weight: max. 8.000 kg,
manual 4th + 5th axis
---
Trimill VC 1810
Speed range: 1 – 12.000 rpm
travels (X / Y /Z): 1.000 x 1.800 x 700 mm
Remarks:
Workpiece weight: max. 8,000 kg,
manual 4th and 5th axis
---
Hedelius C50
Speed range: 1 – 12.000 rpm
travels (X / Y /Z): 1.800 (also 2 x 750) x 500 x 500 mm
Remarks:
4th axis, IKZ 20 bar, pendulum operation possible
---
2 x Quick Jet AV128H
speed range: 1 – 14.000 rpm
travels (X / Y /Z): 1.200 x 800 x 700 mm
Remarks:
workpiece weight: max. 1.500 kg,
manual 4th + 5th axis